So, instead of fumbling for words to describe the wonderful times we've had these last couple months, here are the pictures to prove it.
Well, here's how that fourth baby bean is coming along. It's a girl, Juniper Clare (or Claire.)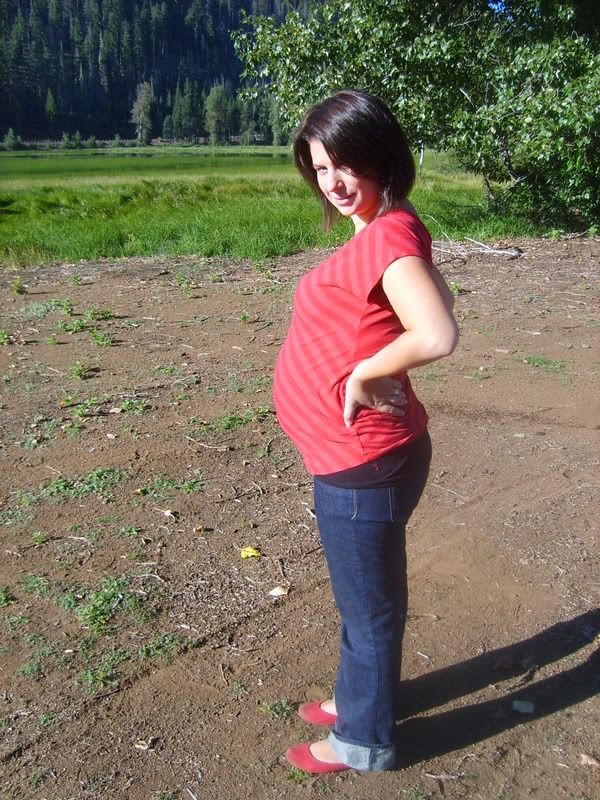 On the way to Portland for Season and Lee's wedding we found Lost Lake. We stopped for coffee and a snack.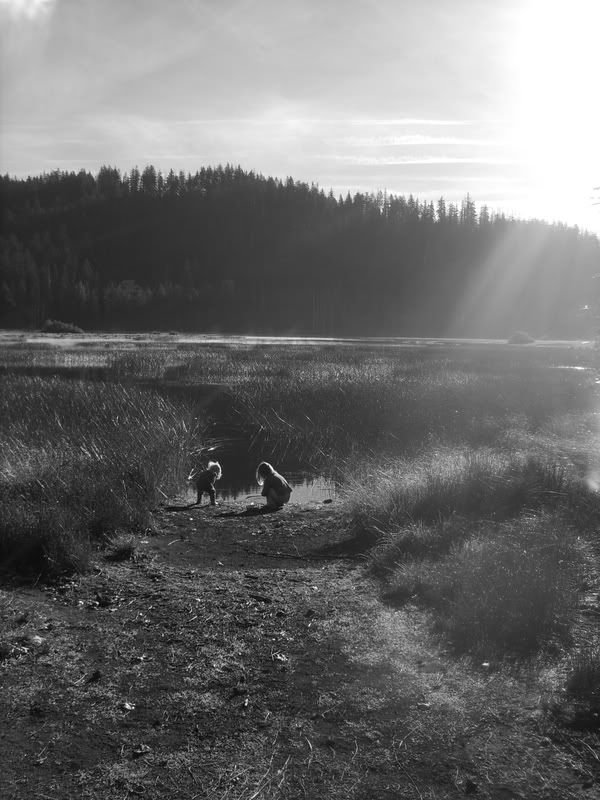 We bring our coffee kit everywhere we go. It lives in the van under the seat. It includes:
Stove/Propane
Saucepan
French Press
Mugs
Fresh Roasted Coffee
Fresh Bend, Oregon Water
Matches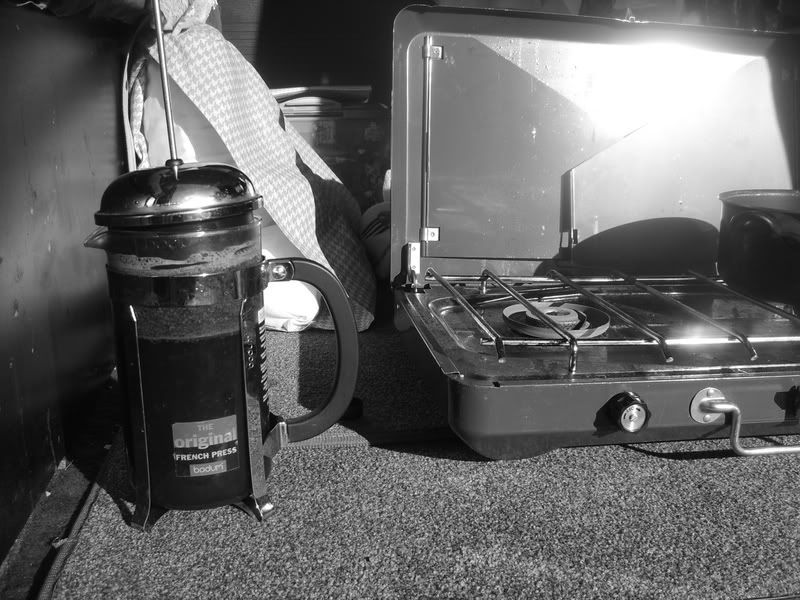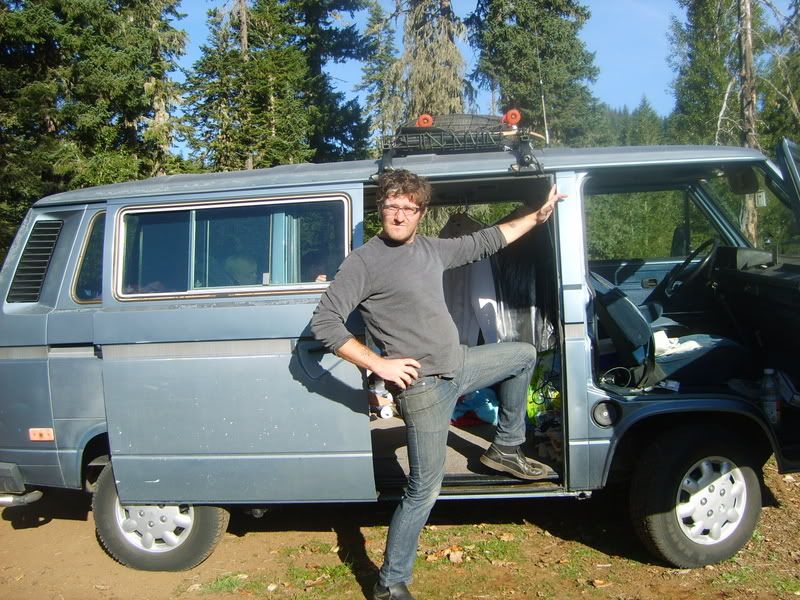 Eliot was tired after her snack and playing with all the frogs.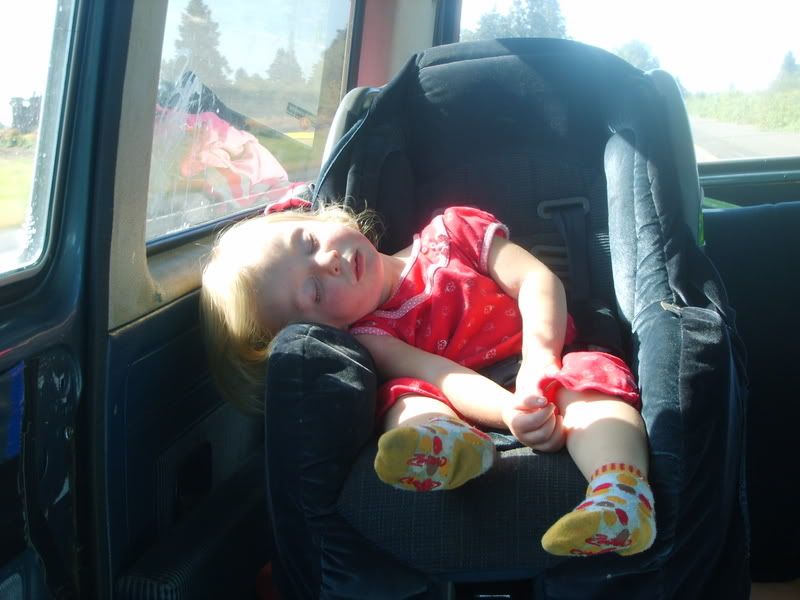 We met my parents for lunch and the kids left with them, heading up to Astoria. Sommer and I went to the hotel and got all dolled up for the wedding that night.
After a day to ourselves in between involving a haircut for Sommer and delicious food with great music, we went to Astoria to meet the kids and hang out with my parents.
Boston entered himself into an oyster-eating contest.
He managed to get one down and that was that. The goal was 24 total. Oh well, he did a great job just swallowing one raw, slime-ball oyster.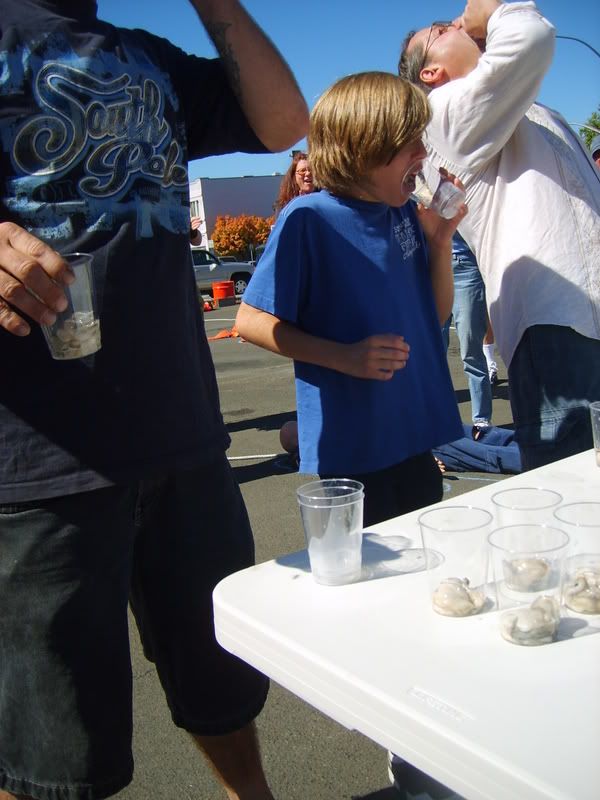 Hanging with my Dad.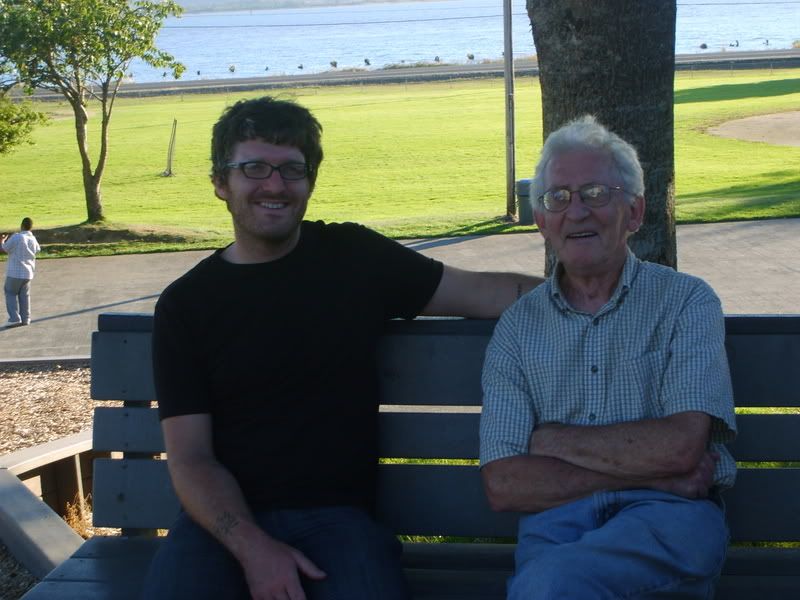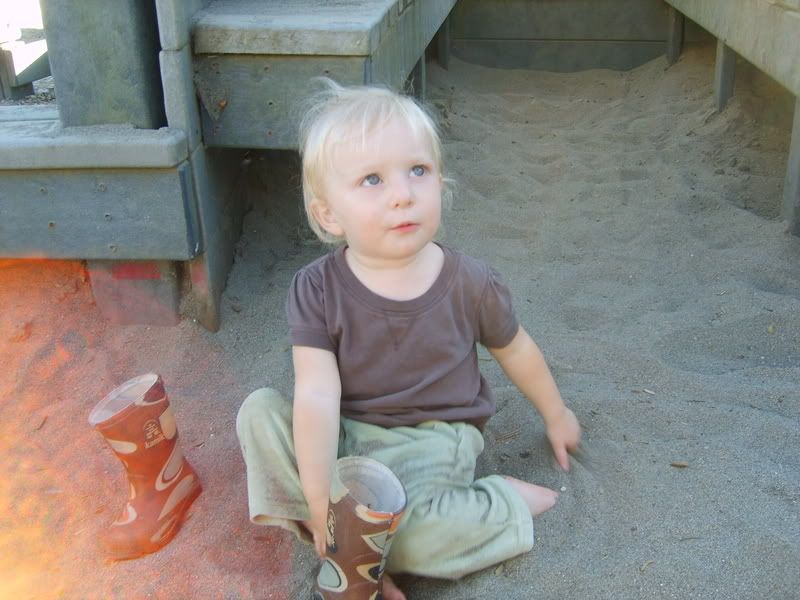 Wait, they might actually be
friends
!?
Here's a Westy Vanagon, Turbo Diesel named Mellow Yellow. I thought I took a picture of the name on the rear left of the Westy top, but I can't find it. Sweet trailer set-up. Oh yeah, they're from Nova Scotia. Note the Burning Man sticker on the side.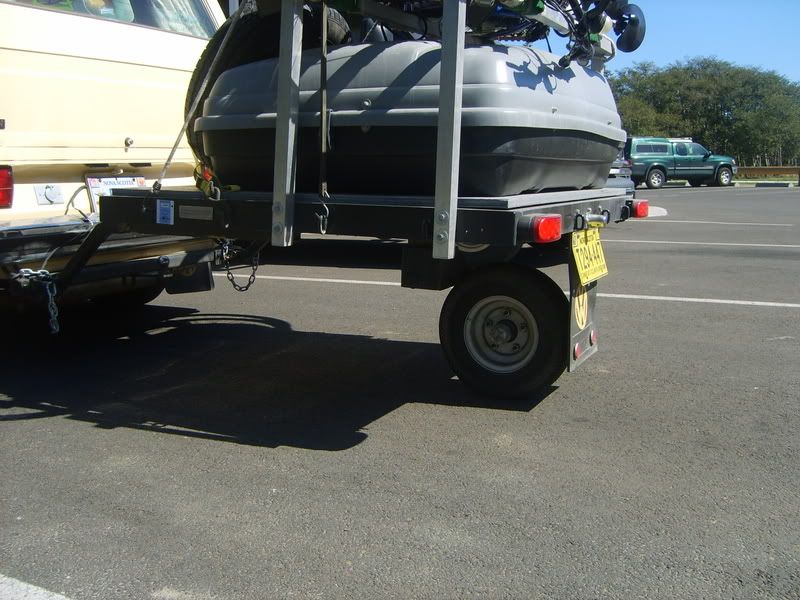 Eliot posing for the camera at Cape Disappointment.
The driftwood shelter my Dad and I made.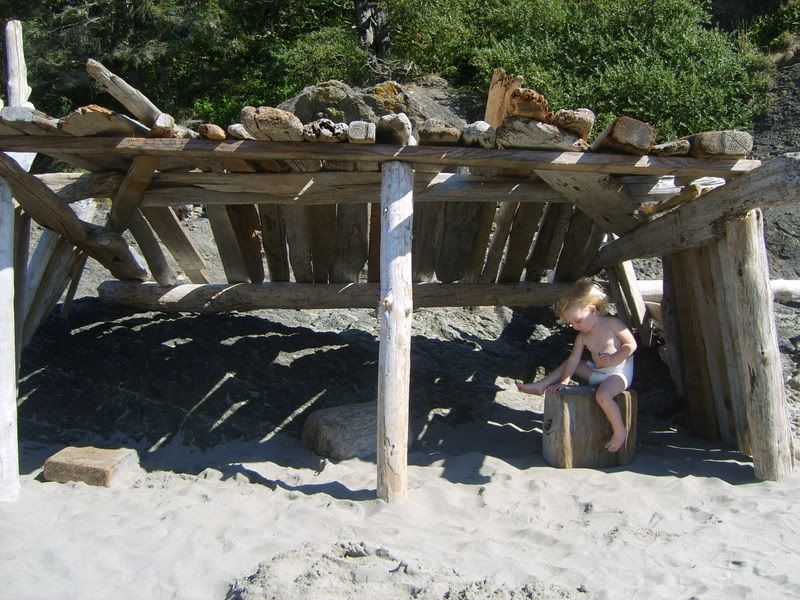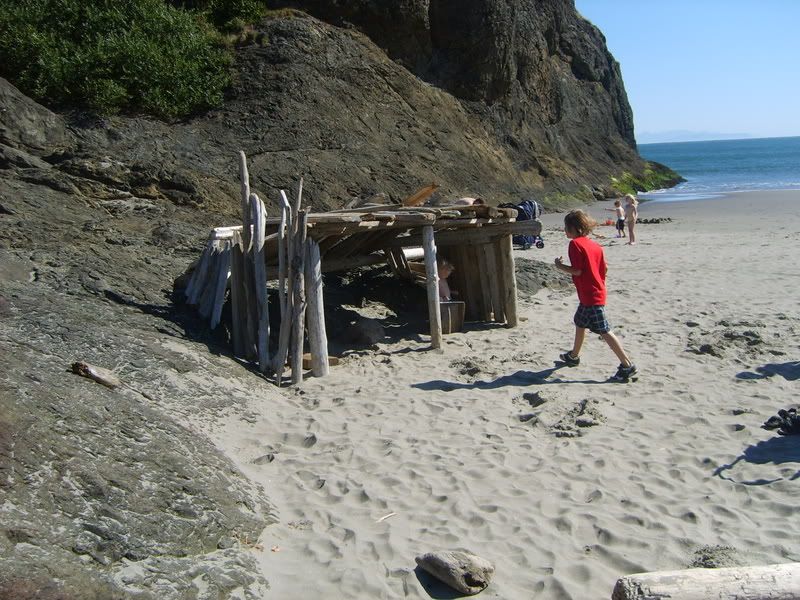 Pumpkin patch pictures possibly popping up posthaste. Stay tuned!